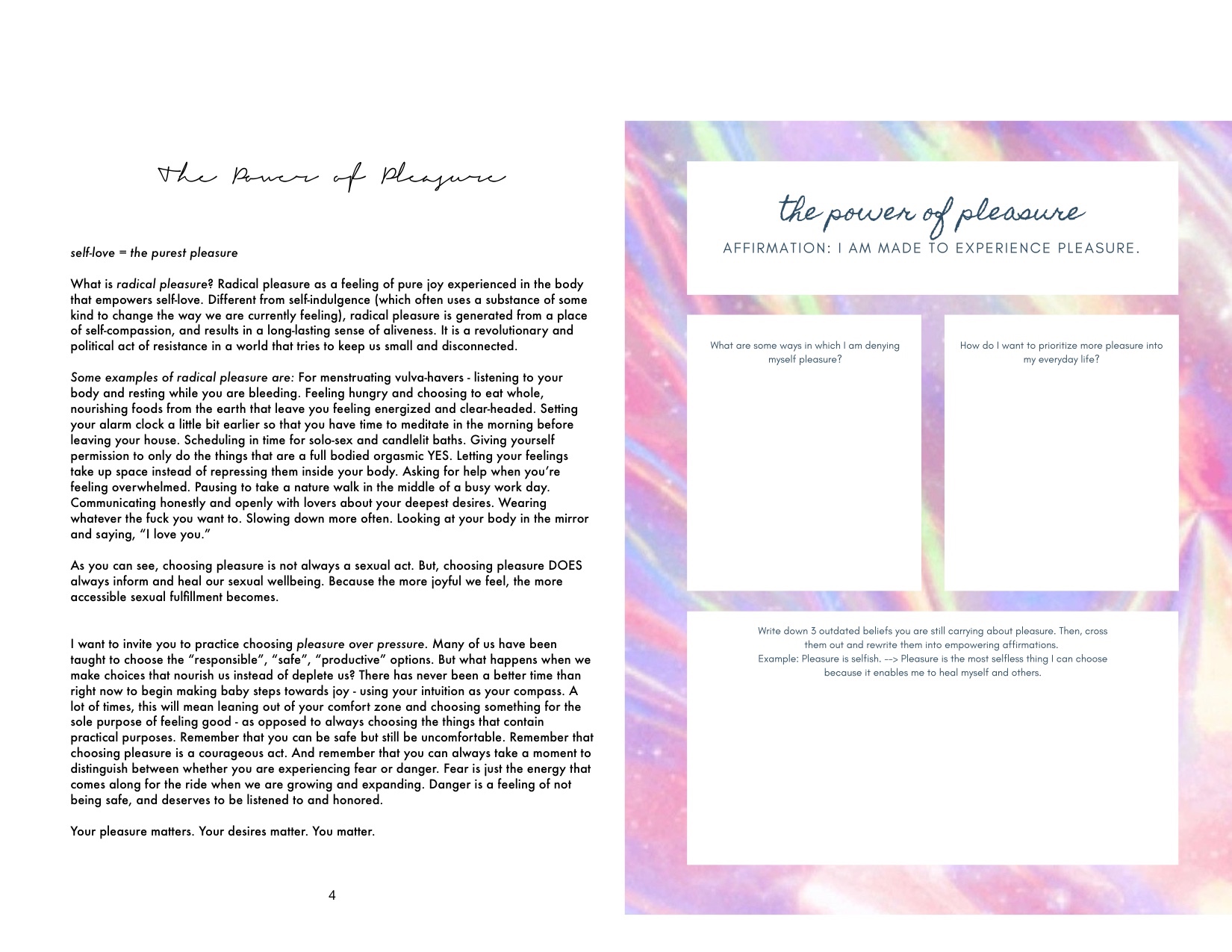 Pleasure-Based Living: A Digital Mini-Workbook for your Sensual Liberation
I wanted to create a resource for those of you who are wanting some gentle guidance in your sexual liberation journey.
What's inside?
• 10+ pages of wisdom that allow you to take a deeper look at your connection with pleasure, dance, nature and solo-sex.
• Thoughtful and insightful journal prompts to help you gain clarity on your desires + next steps.
• Words of love from me to you, tools to support you in cultivating a pleasure-based lifestyle, and more!
*After you've purchased + downloaded this digital workbook, I recommend that you print it out so that you can use the power of pen to paper as a way to manifest all that you are illuminating!
So excited to share this powerful healing with you all.
*Once you've opened your download link, make sure to save it to your computer. Once opened, the link expires within 24 hours.
Ready, set, GO PLAY!
xx,
Che Che
Crystal sex toys are such a powerful way to deepen self-pleasure + intimacy. Treat yourself to a soul-quenching gift that will support your sexual liberation journey.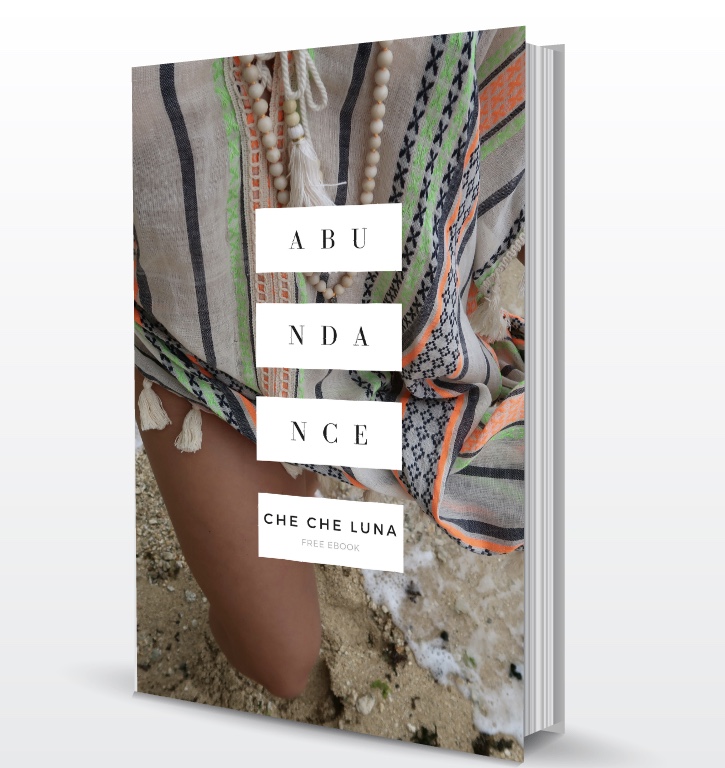 This is about creating the abundance you are worthy of. Inside you will find journal prompts, resources + tools that will guide you in cultivating magical overflow in your life.